Priya Mishra
B.Ed. 2020-2022
Rahul College of education is the right place for students who wish to become a teacher. It is an awesome experience to be a part of such an esteemed institute with nice, supportive and highly educated faculties. They have always come an extra mile while explaining the concepts in simple life and using real life examples that makes learning more interesting. My experience in college has given me a chance to sharpen my skills in the field of teaching. I am very grateful to my teachers and mentors. The college also conducts seminars and workshops which help us to enhance the subject knowledge. They taught me a lesson that learning never ends and a teacher should be like a candle who spends her whole life lighting up the life of students.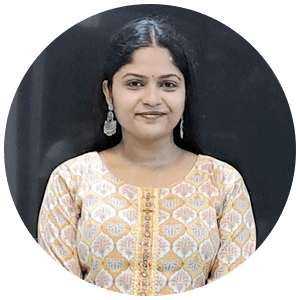 Mansi Singh
B.Ed. Batch 2020-2022
I feel extremely thankful to our Principal Sanjana ma'am, my teachers, my classmates, and Rahul College of Education for nurturing me to become a better teacher and for giving me opportunities to do my best in the teaching field.
Prabha Ravichandran
B.Ed. Batch 2020-2022
It gives me great pleasure to say with pride that I have completed my B.Ed. from Rahul College of Education. The relationship between faculties and students is very cordial, which gave me an opportunity to excel in my area of interest. The two years spent here were splendid and have helped me to grow better professionally & personally. I would like to thank Rahul College of Education & all the faculties and staff for making me a "Better Person".
Priya Singh
B.Ed. Batch 2020-2022
When the whole world was engulfed in the gigantic clasps of the demon Corona, there was one hope and joy for students like us that was education. This B.Ed. course at Rahul College of Education was the one who held the chariot like Krishna and guided me to pass through the tough times of Corona and motherhood. The entire college stood like a strong tree with support, care and emotional strength. The course finished with a great bond which rooted strongly in my heart.
Sheetal Dubey
B.Ed. 2020-2022
From the beginning, I wanted to become an educator but it was Rahul College of Education that gave me the right direction for it. Our beloved principal Sanjana ma'am has always been the motivator, and guide that you need in your life. All the teachers such as Bhagyashree ma'am, Firoza ma'am, Banker Sir, and Alka ma'am have been the ideal educators for us. I am very thankful and proud to have such motivators, inspirations, and supporting staff that has taught me so many things.
Sharda Dubey
B.Ed.2020-2022
Rahul College of Education is and will always be a fantastic place to learn. Teaching was something I had always been interested in. The B. Ed course is a real hands-on practical course. You actually learn the skills needed for the job. With skilled and experienced faculty, you learn to deal with the toughest sort of situations just by observing how they handle a class especially when you go to practice teaching and do internships. You end up seeing a lot of different types of schools, and that has been a real eye-opener for me. I feel lucky that I studied at Rahul College of Education and today, I can confidently say that I am living my dream.